Produktbeskrivning
Produktbeskrivning: FST-SNS-01/02/03/04/05/06/07
Sinofiltec kan använda olika material för att göra munstycken för att säkerställa lång livslängd och pålitlig prestanda. Icke-blockerande design med hög precisionskiktfilterpatroner gör munstycken till ett idealiskt val för applikationer som avlyssand, aktivt kol, jonbytarharts, etc. De behåller mediet samtidigt som bearbetade vätskor passerar genom.
kännetecken:
Rostfritt stålmunstycke, dräneringslock, traditionell plastvattenhatt i stället för vattenreningsutrustning, plastvattenhatt har dålig styrka, tryckmotstånd, temperaturmotstånd och åldringsbeständighet, speciellt den svaga punkten av styrdifferens som är lätt att bryta och medföra dold fara till säker drift av utrustningen. Våra filterelement är konstruerade för lång livslängd. Driftens driftsförhållanden ger nödvändig tillförlitlighet beroende på dina behov och sinofiltec är din idealiska leverantör av kilformade Wedge Wire Screen Filters.
Specifikationer för rostfritt stål avloppslock och dragkedja av rostfritt stål kan hjälpa användare att lösa problemen som orsakas av den ursprungliga plastvattenhatten. Serien av produkter inkluderar: rör enstaka munstycke, rör dubbelt huvud munstycke, skiftnyckel typ vattenlock, skiftnyckel dubbelt huvud vatten lock, lång handtag vattenlock, nagelplatta singel huvud vattenlock, smörgås tallrik dubbelt huvud vatten lock, dubbla flödes vatten , platt platta vattenlock och så vidare.

Huvudparametrar:
Material:

stainless steel (304,316etc.)

Wedge Wire (mm):

Width : 0.75 1.50 1.80 2.30 3.00 3.30 3.70

Support Rod (mm):

Width : 1.00 1.80 2.00 3.00 4.00 5.00

Height : 2.00 2.50 3.00 5.00 6.00 8.00

Tube diameter:

25mm-1500mm

Length:

lengths up to 6 meters.

Slot size:

0.02,0.05,0.1 0.15, 0.20, 0.25, 0.30,..., 3.00 mm,also achieved upon request.
fördelar:
(1) Mycket bra spårbredds precision
(2) Hög mekanisk lastkapacitet
(3 Ingen formförslutningsanslutning som möjliggör vibration av profilstängerna V-formad tråd runt tvillingrörets vattenlock för metallurgisk industri
(4) Automatiserad svetsprocess för hög precisionstillverkning
(5) Perfekt justerade skärmkorgsprofiler
(6) Finns för alla skärmar
(7) Ytbehandling efter behov
Specifikation av enkelspårstrådsdys:
Specification of Single Wedge Wire Nozzle

Item

D (mm)

H (mm)

L (mm)

Slot size (mm)

Flow area (mm2)

SNS-01

45

30

180

0.18-0.5

380-493

SNS-02

45

40

190

0.18-0.5

551-690

SNS-03

53

40

190

0.18-0.5

453-597

SNS-04

53

50

200

0.18-0.5

680-710

SNS-05

53

40

235

0.18-0.5

800-920

SNS-06

57

40

190

0.18-0.5

560-670

SNS-07

57

50

200

0.18-0.5

780-905
Användningsområden:
(1) används i stor utsträckning inom gruv-, kol, olja, gödningsmedel, spannmål, salt, miljöskydd och andra industrier.
(2) för lagring av vätskor, pulver och andra material.
(3) i petroleum, kemisk industri, guldbehandling, kastanjmynt, medicinrening och borrfluidrening.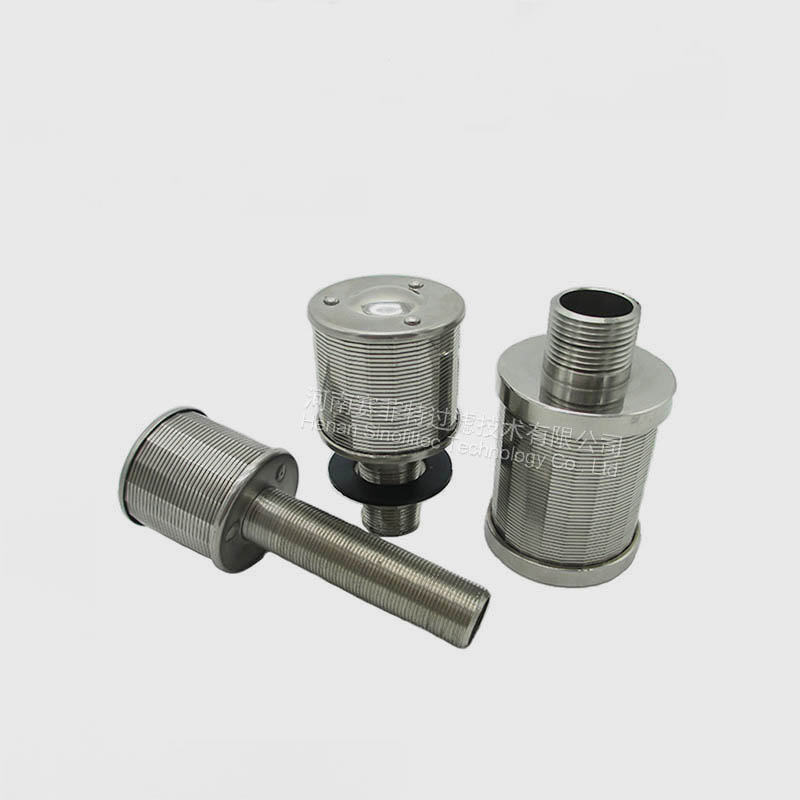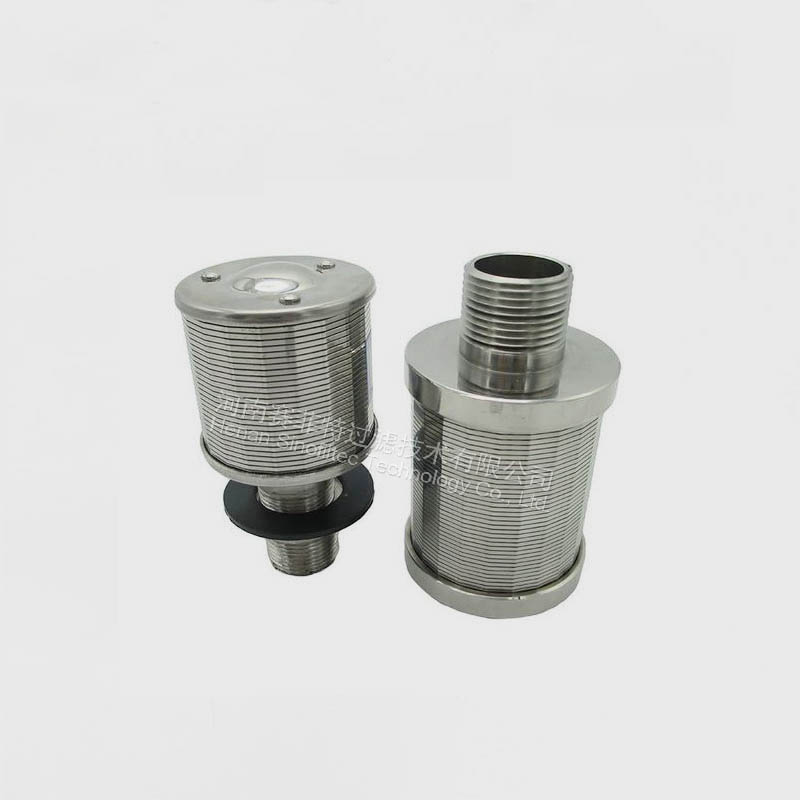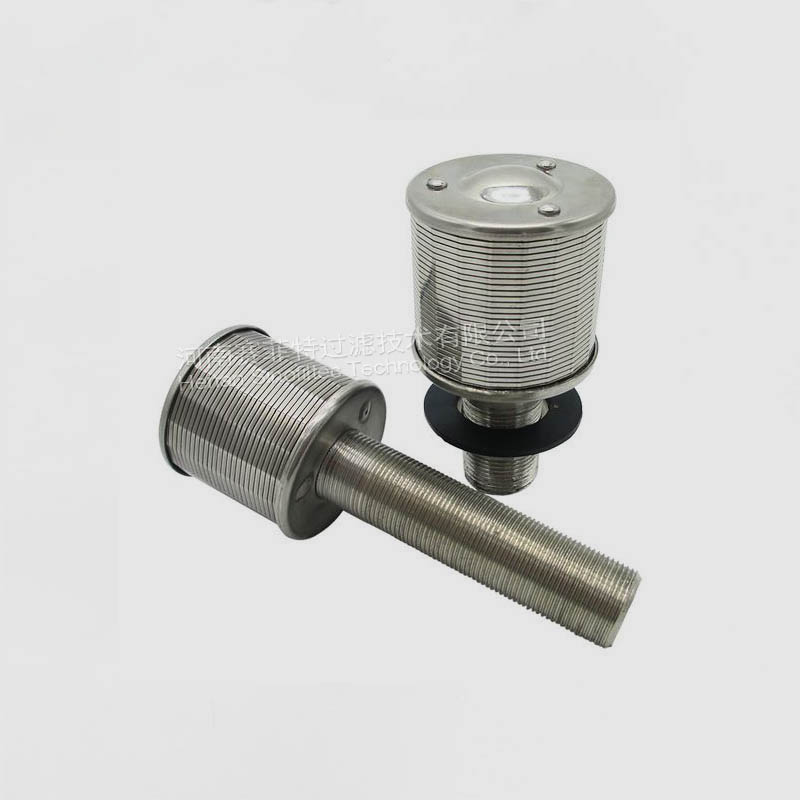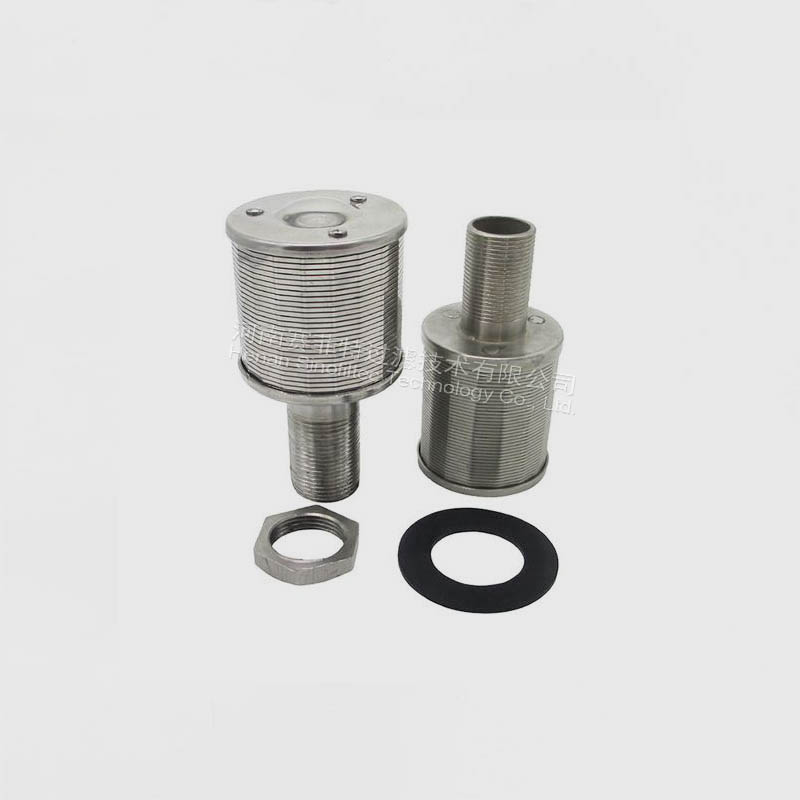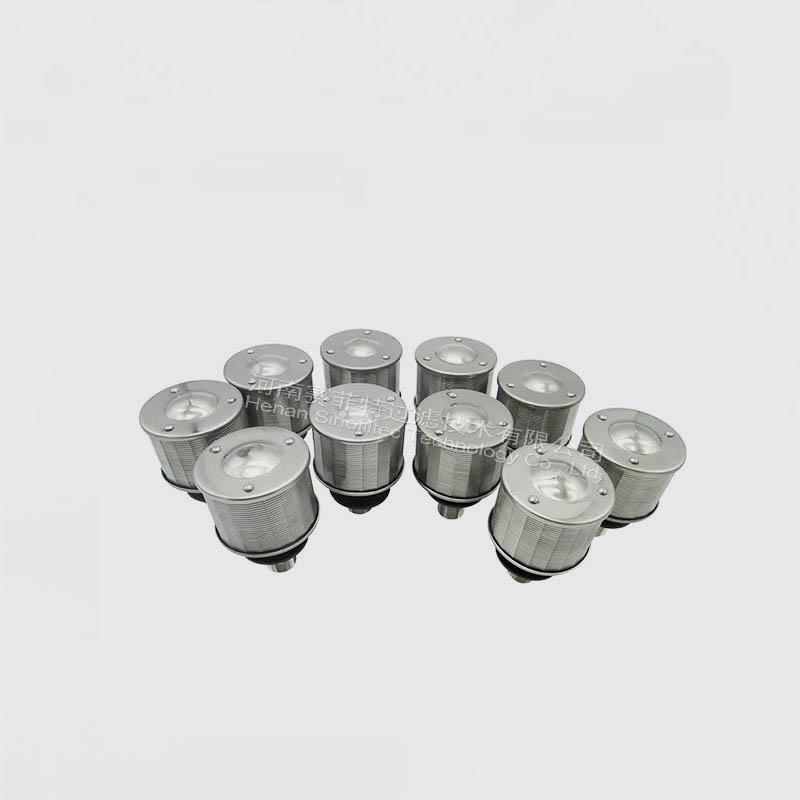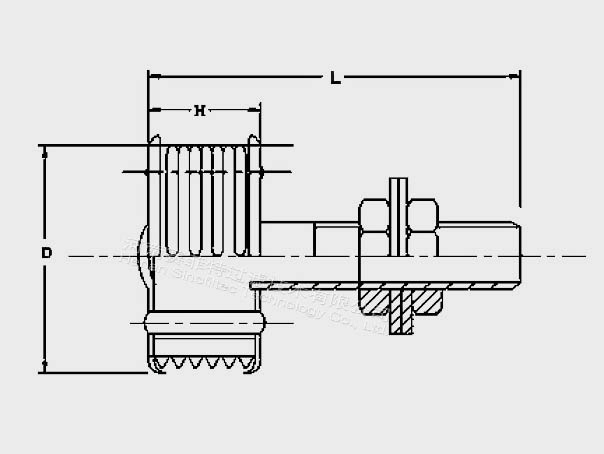 Produktkategorier : Metallfilterelement > Wedge Wire Screen Filters